Around this time last year, we were battening down the hatches and stocking up on face masks. Donation drives and food distribution events were in full effect, school went remote and we all learned very quickly how to live the majority of our life at home. Fast forward to now, it would seem that Youngstown has pulled through the worst of it, even if we aren't out of the woods yet. Oak Hill Collaborative has shown perseverance in the face of adversity, but we didn't do it alone. That's why for this month's edition, we're going to highlight some of our contributors that have made what we do possible. If you feel moved, or have some old tech lying around you'd like to give new life, contact us today to also become a contributor!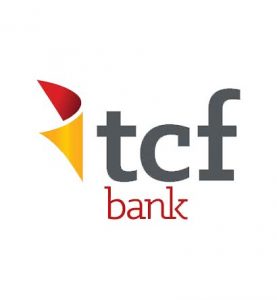 TCF Bank – $5,000 for Digital Advantage Initiative
A generous contributor this year is the TCF Bank, formerly known as Chemical Bank, which graciously donated an amount of $5,000 to continue the legacy that is the Collaborative's Digital Advantage Initiative. This initiative includes multiple avenues to address the problem of households without internet connection, computer education, or dedicated computer hardware. These avenues include seeking out opportunities for cheap (but reliable) internet, providing hardware and software to those in need at bargain (or free) rates, and both promoting and providing educational courses and workshops open to the public.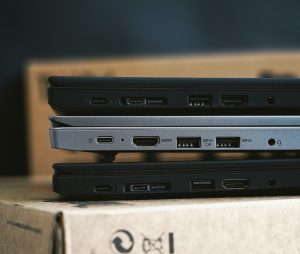 Craig Kovach – PCs for People
Answering the call for our PC donation drive, partnered with PC's for People, Craig Kovach stepped up and donated plenty of laptops to keep the good fight going. Despite not being used for quite some time, these laptops will be upgraded and refurbished to be reused by families in need for years
to come.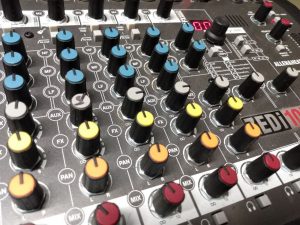 Tracey Winbush – Multimedia Lab Upgrade
When we started our multimedia lab, it began purely with donated equipment. This means aged microphones, mixers with broken channels, etc etc. All conditions are accepted (and thoroughly appreciated), but when Tracey saw the state of our multimedia lab she saw hidden potential that her contribution would certainly bring alive. Thanks to her, we have condensed our audio interface into one device instead of two, went from 3 mics to 4, and more!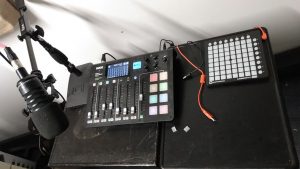 Doug Sewell – Rodecaster Pro
Akin to Tracey's view, Doug saw potential in our multimedia lab and wanted to help it grow. Now equipped with a mobile recording device, even more microphones, and a launchpad (programmable button pad) the potential for budding DJs and musicians grows. Come check it out today to see what its all about