Welcome to Oak Hill Collaborative
---
A unique nonprofit organization on Youngstown's south side that provides Digital Advantage services, a Maker Space t
hat provides tools and resources to grow ideas into viable inventions, market products and/or goods, resources to help bridge the Digital Divide, and a meeting space for community organizations and revitalization efforts.
---
Right now we're helping people deduct $30 from their internet bill via the Affordable Connectivity Program. To learn more, click the button to get started! And also be sure to check out our FREE computer classes!

---
---


---
Small Business Catalyst
---
The Oak Hill Collaborative used to be known for the start-up and expansion of local small businesses. Oak Hill Collaborative still provides guidance and resources to make sure those start-ups and expanding firms have the tools necessary to succeed, however, we do not offer dedicated incubation services any longer. We instead encourage small business owners to take advantage of other services such as our computer classes, or makerspace to develop a good proof of concept.
---


---
Makerspace
---
The Oak Hill MakerSpace supports start-up businesses in the incubator that cannot afford to own and maintain expensive, but essential, equipment. Interested and motivated people can utilize the available tools and equipment provided, borrowed, and donated. Weekly Makerspace meetings and ongoing classes and events that are free and open to the public, aim to bridge the "digital divide" by encouraging local teens and adults to collaborate, innovate, and make.
---


---
Community
---
Oak Hill collaborates with organizations and individuals to develop resident-led initiatives for the improvement of our neighborhoods through community organizing and development. This includes neighborhood beautification; creating garden and small farm plots, arranging for demolition of dilapidated structures, and other revitalization efforts. Local organizations are welcome and encouraged to utilize our community space for meetings, events, and activities.
---
---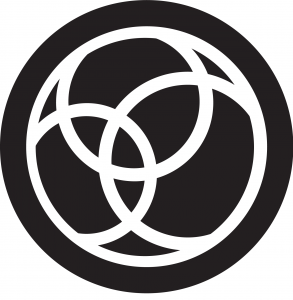 Digital Advantage Programs
---
The Oak Hill is helping Bridge the Digital Divide in Youngstown. We are trying to increase broadband capacity, both coverage and download speeds, reduce cost of Internet service, provide computer skills education and provide more economical hardware and software.
---
---
---

"We believe that we cannot have true revitalization in a socio-economically depressed area without
economic opportunity." – Pat Kerrigan, Director

---
Why Oak Hill?
---
Oak Hill Collaborative demonstrates the power of several intersecting forces – the collaboration of willing participants, the utilization of available resources, faith-based inspiration, and the reliance on private enterprise and business, without government assistance or interference. The Collaborative also serves as an institution for community organizing, providing facilities for any and all neighborhood functions. We provide space for neighborhood block watches, urban planning meetings, ex-offender reentry workshops, labor unions, churches, and many others.
---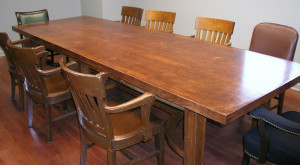 ---
Contact
---
Feel free to email us, call us, or stop in.
---
Get in Touch
---
computer computers networking twitter facebook makerspace youngstown kerrigan 3D printing robotics community revitalization development education coding hacking hackspace maker neoacm 44502

---