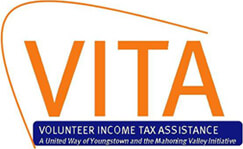 There are plenty of options to file your taxes, but unless you know what you are doing it can be plenty intimidating. This is where VITA comes in to help, with experienced volunteer tax professionals to guide you through filing free of charge. At no additional charge, OHC partnered with VITA this year by utilizing our learning lab, participants have been able to file their taxes remotely, while still receiving some assistance from VITA, all while still complying with COVID-19 regulations.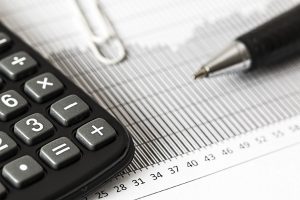 PPE is provided, all the computer desks are wiped down, and each station is wiped clear of any personal information. This is so applicants can rest assured that their personal tax information is secure, and only known to those who need it in order to file.
How does it Work?
This year with VITA Tax Services, there are two modalities. One is known as "self-help" where applicants are comfortable with computer usage and simply come in because they don't have a trustworthy computer at home. A helpline is available, but otherwise, they guide themselves through the process using recommendations from the tax software itself.
The other modality is "group session". There are fewer of these to encourage people to utilize the self-help modality, but it is an outlet for those struggling with independent computer usage but still need to file their taxes. It is during this session that VITA Tax professionals guide applicants through the process of TaxSlayers online filing system, from inputting data to printing a paper copy of their return.
Who is Applicable?
TaxSlayer sets the earned income limits permissable for free tax preparation, which means that VITA-qualified taxpayers include:
Moderate to low income household earnings of:

$60,000 for those filing single
$90,000 for those filing jointly

Taxpayers with disabilities
Taxpayers who speak limited English
How do I apply?
To sign up before the extended deadline of May 15th to file, book an appointment on VITA's website here