Oak Hill Makerspace – Many Irons in the Fire!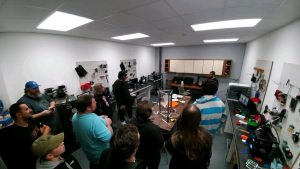 For those who haven't attended recently, due to either the holiday or omicron concerns (both of which are valid reasons not to attend) we've been making some interesting changes to our Makerspace. If you haven't been down recently, maybe word of some of these changes will entice you to start that project you've been putting off all 2021?
CNC Router Is Being Restored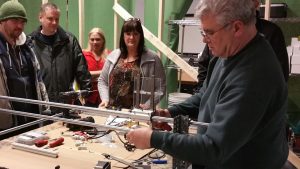 While originally the heart of the Makerspace, our CNC Router has been spun down for the majority of 2021 due to technical difficulties. Thanks to helping hands from Makerspace attendees and hours of troubleshooting, the cause has been identified and we're hopeful that woodworking projects (be they signs, chairs, you name it!) will soon become a regular occurrence again at Makerspace night. Stay tuned for when you'll be able to use it again!
3D Printing for the Sake of STEM!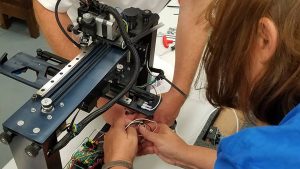 A while ago we announced we were collaborating with Oh Wow! to include 3D printed materials for Oh Wow!'s STEM SAKs, a subscription box parents or teachers can sign up for. Each month this box comes with 3-4 STEM experiments, all with video-guided instructions on how to assemble and use each of them. So far we've printed spinning tops and have started looking at how to represent different parts of the cell – but you didn't hear that from us! To find out for sure what all the buzz is about, check out their STEM SAKs on their website: https://ohwowstemsaks.org/
Multimedia Lab Sees a Massive Increase in Video Fidelity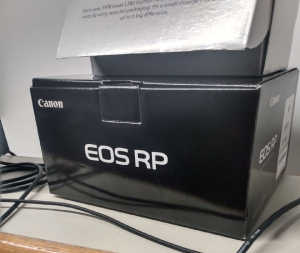 Recently we've acquired some new equipment for future projects – be they interviews down in our free Multimedia Lab or for something as wacky as a virtual performance, we're more confident than ever that whatever you're hoping to bring to life we can help see you through to the end of any project. We know for sure that this will continue to improve one of our own ongoing documentary projects – The Obscure History of Oak Hill Avenue.  If you or someone you know is interested in using our Multimedia Lab, reserve a time slot using this form: https://oakhillcollaborative.org/calendar/
Robotics Lab Needs some Robotics Friends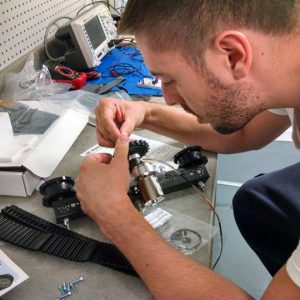 While unfortunately, we don't have much to report for the time being in our Robotics Lab, that doesn't mean that can't change! While originally the stomping ground of organizations like the Inventors Club, and NEO ACM, we're welcoming anyone with bright ideas and robotics projects to take advantage of the tools and space we have available in this room. If you or a team would like to reserve this space outside of Makerspace night, just reserve a time slot and we'll let you in!