Since late March, over time it became clear the value of technology and internet connectivity. We need it to function in a society where we are expected to socially distance and still continue our normal lives. From doing conference meetings on Zoom, to hanging out with friends on FaceTime, we all have moved all of our daily functions online. Well, almost all of us that is. Similar to the Digital Divide, COVID-19 has created a phenomenon called the "Homework Gap".
Now that students are expected to do their homework online, families are expected to provide the facilities to do homework online. Unfortunately, this leads to kids doing their homework on their smart phones, or just not doing their homework at all. This can be very frustrating, which is why OHC came up with a solution.
"Connectivity is productivity – whether it's in a modern office or an under developed village." – Iqbal Quadir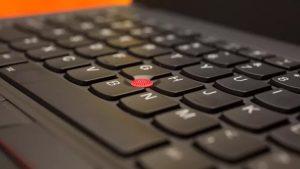 That Solution is Called "Hardware 4 Homes"
Before our solution to getting computers in the hands of kids who needed them was Raspberry Pi Afterschool. However, in times as difficult as these they needed a computer faster than the six-week program may have permitted. To address this we came up with "Hardware 4 Homes". Where computers are taken in from donations, refurbished, and suited with Windows 10 and Microsoft Office. Then these laptops are sold in mass at very low affordable prices, the money generated from these sales simply going back into the repairs and licenses of new laptops!
For more information about how to get involved with this program, be is donating old computers or interested in buying some, contact Director of IT Anthony Hake.