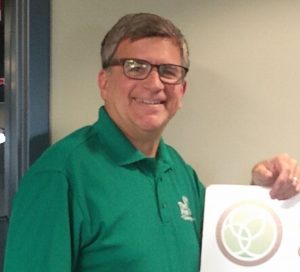 Who is Steve Kristan?
You may already know Steve Kristan, a community icon and advocate for digital awareness. But did you know that Steve Kristan is also passionate about closing the Digital Divide?
While working for AT&T, Kristan served on various boards including but not limited to Greater Stark County Urban League, Better Business Bureau, and Old North Church Elder Board.
Having met Pat Kerrigan several years ago, they honed in on the mission of improving broadband access together for those under-served and unheard. Following his retirement as an AT&T professional, he helped organized and teach several technology classes for seniors including how to use mobile technology and safe shopping online.
In his free time, Steve likes to travel around the US with his family, officiate high school soccer, and bring hope and healing to divorced couples with his wife; through the DivorceCare ministry support group at Old North Church.