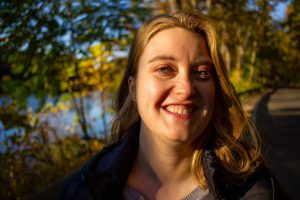 Kristen Olmi has been part of the Oak Hill Collaborative for many years. While working for Mahoning County, she always found time to help budding businesses via her K.O Consult. LLC. K.O Consult's office, located right at the Collaborative, she helped start businesses such as:
A Fresh Wind Catering
KBC Kidz.
Jesus Speaks
Rock Shotz Photography
and more!
Not only has she contributed to starting these businesses and organizations, she has also been an integral part of numerous other organizations – for example, but she is also currently the Co-President of the League of Women Voters. She is also a part of YWCA and the Big Brothers Big Sisters organization. We appreciate the hard work she's done, and her efforts toward her community!
When not working hard in the office, she likes to hang out with friends in her spare time.