Who is Dr. Mike McNair?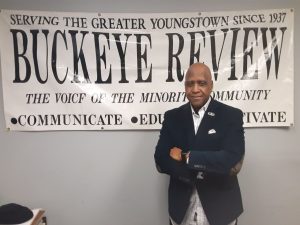 McNair is a friend and tenant of the Collaborative, as well as a publisher for the locally owned and operated Buckeye Review news outlet, a paper that is sent to over 20 cities across 26 states. This publication is centric to telling the stories of people of color both local to Youngstown and across the nation, thanks to the power of Internet networking and being a member of the NNPA or National Newspaper Publishers Association.
Through his role as a publisher with Buckeye Review, McNair feels that he also "embodies the struggle of African Americans" everywhere, and with this empathy he and his Wife operate pastoral counseling services through "A Pair of Docs". This is an ACPE certified nonprofit service that works with groups, couples, and individuals to help them sort out their troubles while maintaining an equilibrium between spiritual and clinical psychological healing.
In his free time McNair loves to read, history books mostly. He also loves to play the keyboard, and plans on being a published writer some day. Why not come in and say hi to him sometime?