R.E.S.P.E.C.T Collaboration Program
Every other Sunday, Oak Hill Collaborative and United Returning Citizens hosts a men's program called R.E.S.P.E.C.T. This acronym stands for "Reaching Everyday Solutions Positively and Encouraging Community Togetherness".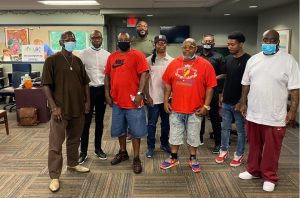 It is here that men of color can meet and discuss what they feel could be changed about the society around them. They are provided a "safe space" to express these views/concerns about their experiences, how these experiences affect them, and how they can work to make it better. Honest, constructive criticism is shared out in the open, and these reflections lead to productive decision making.
"You are not defined by where you are, but by what you think about yourself." – William Miller
This event is open for others to attend, and is held bi-weekly at the Collaborative on the main floor – Sunday from 5:00PM – 7:15PM. Their next meeting is on November 8th. If you have any questions, feel free to reach out to the organizer, William Miller at 330 – 389 – 4734.