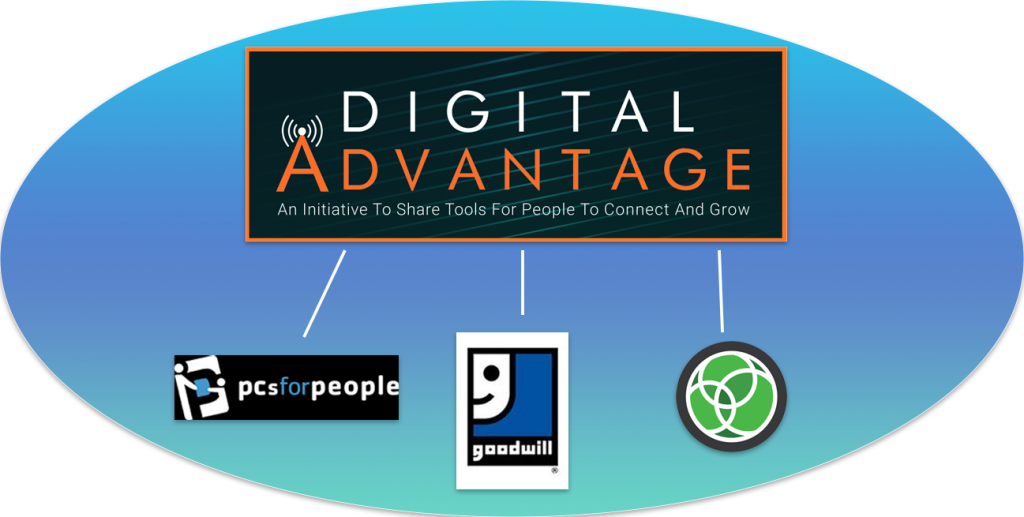 PCs For People, Youngstown Area Goodwill, and Oak Hill Collaborative are reaching an agreement of collaboration – this means Goodwill and Oak Hill Collaborative will soon be serving as refurbished computer distribution sites for PCs for People! The Collaborative already does this on a limited basis and this partnership will allow us to distribute laptops, desktops, and personal Wi-Fi hotpots more widely in the future.
What does this mean for the Mahoning Valley?
With this partnership, computer ownership will no longer be limited by who you know or what online deals can be found. Rather than a family of five sharing one computer, or school children doing homework from their parent's cell phone, refurbished computers can be made available and distributed at low cost.
The qualifications' – be 200% below the poverty level (family of three would be $24,960 annually for example) and/or be currently enrolled in an income-based government assistance program. Proof of this eligibility will be requested and the acceptable documents to send as well as where to send them are on their website at pcsforpeople.org/eligibility/
For businesses in the area, E-waste is becoming paramount for companies sending workers home to tele-serve, especially for those considering long term or permanent solutions for these positions. As a result, old machines or even current day equipment is underutilized and taking up valuable space. So PC4P also offers a streamlined program to relieve these businesses/organizations of equipment deemed unnecessary. PC4P covers everything from repairs to pick up – making the process of donating as seamless as possible. Instead of having old laptops clog landfills and further damaging the environment, PC4P offers the opportunity to circulate them back into the community and by extension the workforce of tomorrow.
Furthermore, PC4P is a large scale national non-profit organization that grows from the contributions of its sponsors. If there is no equipment to contribute to the cause, then fiscal donations are also accepted and greatly appreciated, each one showing that the devotion of businesses in the Mahoning Valley to closing the Digital Divide.
How can I get involved?
Simple! Fill out their application on the PCs for People website and see if you qualify. If you do, show proof of this eligibility (must be 200% below the poverty level or on other income aid programs) and wait to be told your computer is ready.

When the order is fulfilled, you'll place an appointment with either Goodwill or OHC to pick up your device.